The Canna Agency is a boutique cannabis consulting agency specializing in cultivation facility design, construction & project management, cultivation operations and efficiency evaluation. We also excel in competitive state application preparation, RFP response packaging, due diligence evaluations, political assessment and land use matters.
The Canna Agency is built on empirical experience, integrity, transparency and our Founder's 25 years of cannabis specific experience. We are rooted in Northern California. Our Founder cut his teeth in Humboldt County. We service clients across the United States and are embarking upon the global cannabis marketplace, as well.
In addition to our primary scope of practice, we are currently developing proprietary industry specific software, hardware, technology based cultivation solutions and scientific hardware advancements. We are a privately held company. We are not controlled by investors, bankers or industry new comers whom are often only focused on profits at the expense of their customers and clients.
Our verifiable experience, reputation, methods, practices, standards and results are what drive us and provide us with the foresight that keeps us at the cutting edge. We strive to remain current and relevant.
We welcome you to experience the difference in working with true cannabis experts, passionate and consummate professionals. We invite you to work with "the CANNA agency".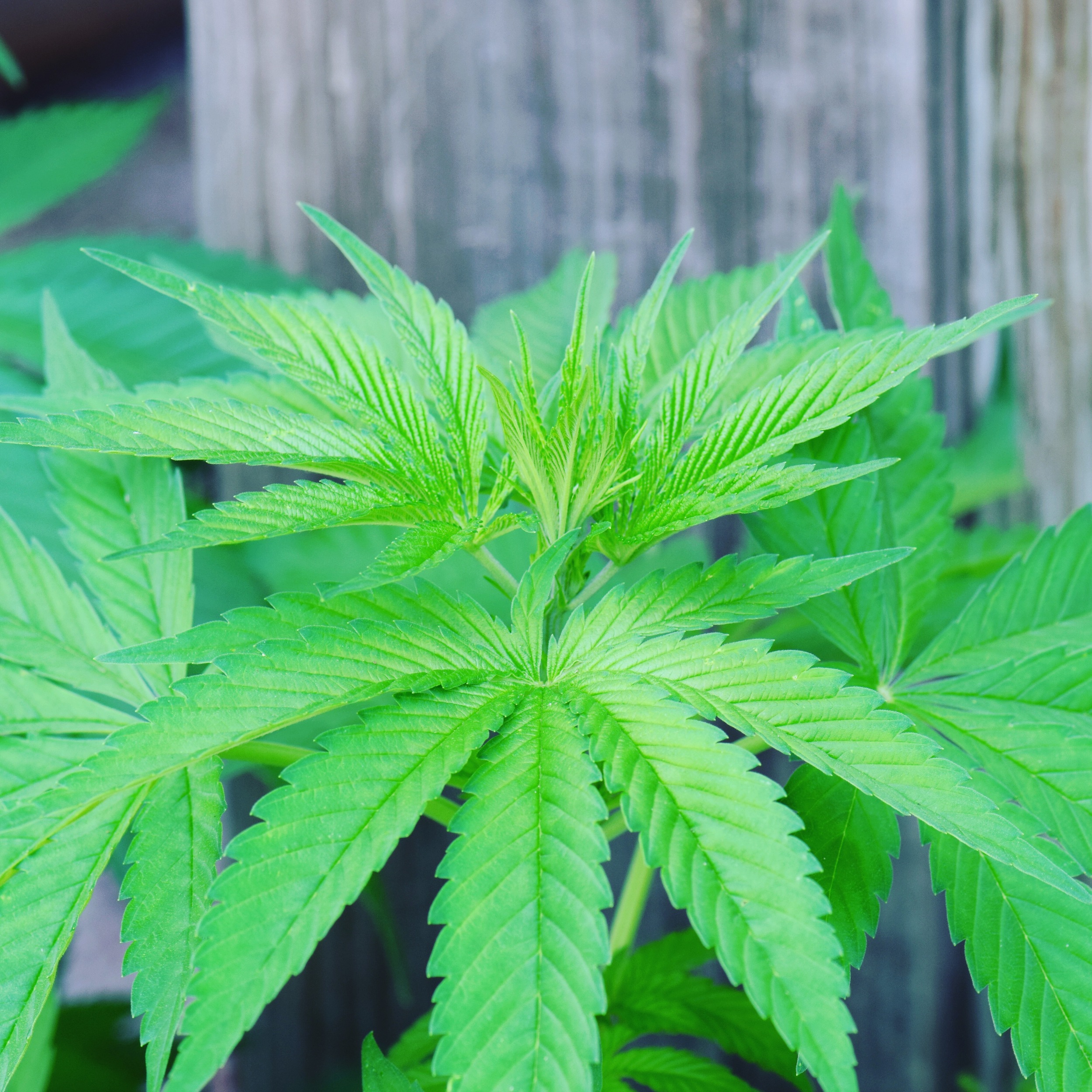 The Canna Agency was borne from the lifelong pursuit of excellence in the cultivation of Cannabis
Meet the Canna Agency Team

Christopher Macaluso
Christopher Macaluso is Founder and CEO of the Canna Agency (TCA), a preeminent cannabis consulting firm domiciled in the Bay Area.
Mr. Macaluso has garnered a reputation as a highly respected industry professional and thought leader over a twenty-five-year career in the California cannabis movement. As a consultant, he provides expertise on key cultivation operations, compliance and regulatory management, and efficient engineering that is derived from his past operation and oversight of highly successful cannabis facilities operating in California, Oregon, Washington, Nevada, Illinois, and Florida, and as part of Kentucky's Hemp Pilot Program.
As a member of the executive team at Cannabis Innovation Research Center of America (CIRCA), Mr. Macaluso has driven both the organization's development and the process of obtaining what is just the second local MCRSA-compliant license for volatile manufacturing issued in California. CIRCA will be the world's first empirical cannabis data collection facility, offering functional cross comparison evaluations to various agricultural programs and equipment manufacturers in order to provide the expanding hemp and cannabis market with rational efficacy ratings.
Mr. Macaluso is also an award-winning, licensed California medical marijuana grower who has cultivated multiple cannabis strains for over two decades. His cultivation experience and expertise has afforded him the ability to meticulously compile detailed research, empirical data, and proprietary nutritional regimens for medical cannabis overall and certain special subgenus strains in particular. This data translates directly to the correct planning and implementation of a facility's design, operation, and management, and when combined with Mr. Macaluso's proprietary nutritional regimens, results in consistent and verifiable yields well above industry norms, as well as costs significantly below the industry's normal cost of goods sold.
Mr. Macaluso's cultivation and research experiences have culminated in the creation of EZ GrowPro, a proprietary software platform that automates the format, design and rendering of fully scalable cultivation models for implementation of indoor, enterprise-sized grow facilities. EZ GrowPro defines in detail the cost of goods, construction costs, estimation / take off, itemization of hardware, necessary software, consumables management, nutritional regimen implementation, pest and pathogen mitigation procedures, bio-security, facility security, and loss prevention.
Recently Mr. Macaluso has project managed competitive state cannabis licensing applications for teams in Washington, Illinois, New York, Florida, Maryland, Hawaii, Ohio and California. Prior to founding TCA, Mr. Macaluso co-founded Canna Group, Inc. and acted in the capacity of Strategic Advisor for Sugar Leaf Capital, an alternative investment firm focused on partnering with talented entrepreneurs and experienced management teams looking to build high growth companies supporting the legal cannabis industry. His long term involvement in the space has afforded him the opportunity to meet and collaborate with the best the industry has to offer. Through these collaborations Mr. Macaluso has a consortium of individuals who operate at the top of their respective fields that he can engage when needed. Collectively, they represent hundreds of years of expertise covering all aspects of the cannabis industry.

Peter Rojas
COO of The Canna Agency, a top tier consulting firm operating in the cannabis space.

Double-Bachelors of Science - Economics & Psychology -UCSC

7 years experience Counter Terrorism (security strategy & collection/analysis [98C & 35N, E-5, SGT UNITED STATES ARMY])

Founder and operator of Dr. Tasty's medical cannabis & CBD products ( profited over 250k in first year by innovating unique pre-rolled cannabis-cigarettes and pricing them competitively while branding them through Lost Village' hip-hop celebrity clientèle)

Business consultant at Artizen, the second largest for profit cannabis company in the world, located in Washington State, USA (headhunting, packaging design, creation of marketing verbiage and strategy, industrial process design, data visualization)

Built standard operating procedure (SOP) for Willie's Private Reserve hash manufacturers to evaluate potential business acquisitions, new hires, buildings, farms,farmers competency and marketability of products produced by potential acquisitions
Scott Keeler
CFO of The Canna Agency, a top tier consulting firm operating in the cannabis space.

Co founded and built, through organic growth and multiple acquisitions, Canada's largest ATM network which then was purchased and brought public onto the Canadian market by a leading private equity firm. (Ezee ATM / Newport Partners)

Cofounded, built and launched a successful THC infused vape pen company. (Evoxe)

Founded, built and launched a successful CBD centric/terpene infused vape pen. (Origin Therapeutics)

Multiple successful consulting engagements in the Cannabis industry.
Research and Development
The Canna Agency (TCA) intends to build the world's first empirical data base providing functional cross comparison evaluations to various agricultural programs, equipment manufacturer's and nutrient products in order to provide the expanding hemp/cannabis market with rational efficacy ratings. We believe as businesses ramp up to to meet increasing demand in the market they will need unbiased efficacy ratings on equipment, lighting, nutrients and resource conscious cultivation techniques in order to navigate their expansion with confidence.
TCA is contracted by multiple equipment and lighting companies, nutrient companies and product manufacturers; to run continuous real world comparison testing on their products.
TCA embraces the opportunity to evolve its operations into a world class cannabis R&D Facility. The facility will double as TCA's corporate headquarters so that existing and potential clients may experience state of the art cultivation, industrial processing and laboratory experimentation first hand.

The R&D chambers are completely bio secure and the environment completely controlled. This allows for true comparisons with multiple variable inputs. To date, TCA or its' clients are not aware of any similar facilities within the State of California. TCA firmly believes that this portion of its business will see exponential growth as more and more traditional agricultural firms seek entrance into the industry.
TCA's cultivation/testing facility, once fully operational, will generate six harvests per year, utilizing individual plant production units to autonomously collect controlled data. TCA's historical margins, based on experience and proprietary techniques average near 70% .
TCA's extraction laboratory will comprise of experimental extraction processes which concentrate and refine cannabinoids from whole plant biomass for use in research & development of product formulations to be used in strategy consultations with TCA clients. TCA's margins, based on discounted industry norms, average near 87% .
What our Clients are saying about their experiences with the Canna Agency
the Canna Agency in the News
The following are articles that our Founder, Christopher Macaluso, has been interviewed and or quoted in, during 2016...
"A big shakeout is materializing in Washington State's recreational cannabis industry as businesses struggle to determine the ideal balance between supply and demand..."
Leafly
"Scores of cultivation companies have gone out of business in large part because of the oversupply issue, said Christopher Macaluso, a longtime cultivator in California who co-founded Canna Group, which provides consulting to cultivators in Northwest states.
Producers are now sitting on a substantial amount of surplus inventory, and the future of many of them is in jeopardy. Some could try to unload low-quality inventory at fire-sale prices, flooding the market and exerting artificial downward pressure on the broader wholesale price."
Marijuana Business Magazine
"The decreased yield is tough to justify," which often is the case when growers switch to LED lights, he said.
But that is changing.
Macaluso is re-writing software that he is developing to include the "exponential waterfall effects of incorporating sustainable and conservation approaches," such as using the latest breed of LED lights. Some manufacturers are on the cusp of launching more technologically advanced LEDs and other products that will give growers more bang for the buck.
Connect
4435 First Street, Suite 420
Livermore, CA 94551
United States
Mon – Sun, 8a – 10p
T: +1.415.720.9580
E: info@theCannaAgency.com
our Promise
We promise to respond to your communication within 24 hours of receipt.
our Appreciation
All photos taken in our clients facilities and our personal research & development facility. We are humbled and appreciative of our clients continued support. Thank you.